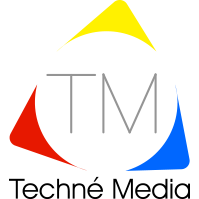 PRIVACY STATEMENT
This privacy statement discloses the privacy practices for Techné Media and technemedia.com and all apps and programs thereof.
Our company will in some cases provide an option to register for additional benefits within a given app or program or in some cases to establish a mutually acceptable two-way relationship with our esteemed customers who would otherwise be unknown to us.
Information Collection and Use
Any information collected is voluntarily entered by the customer directly into forms and we will never collect additional information without permission or violate customer privacy rights. We only ask for what we think is the bare minimum to provide a given benefit to our customers and all information collected is stored in a secure, encrypted manner. No financial or sensitive information is stored on our servers.
Techné Media is the sole owner of the information collected on this site and by our apps. We do not sell, share, or rent this information to others in ways different from what is disclosed in this statement, on our websites or within our apps without your express permission or unless ordered by a court of law.
No registration is required to view most app-based information but is generally required in order to post content to our in-app communities because we do not permit anonymous posting within our apps. Generally, this also qualifies users for generous email tech support. We feel this affords the greatest benefit and protection to our user community.
Changes to Privacy Policy Changes
Techné Media's privacy policy will be posted on the Techné Media website. Changes will automatically be in effect 30 days after they are initially posted. Techné Media will send an email to all customers advising them of any changes and their effective date.
If you have any questions about this Privacy Statement or about Techné Media , please contact us directly at: info (at) technemedia.com